Marakura Yacht Club has a busy schedule of racing for club members throughout the season, usually October to April. The schedule changes slightly every year but centers around a number of races for both dinghy classes and trailer yachts
Results
MYC Season 20/21 Race Results to December 2020
Not the Easter Regatta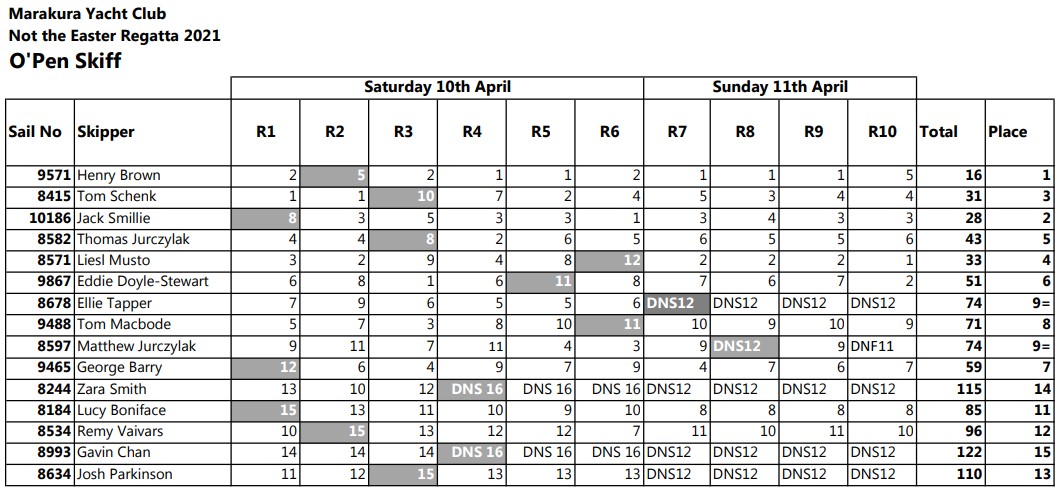 Club Racing
Dinghies race most Wednesday nights while the bigger boats duke it out at weekends. We also combine larger dinghies with trailer-sailers from time to time to make the-the-water action more 'interesting'.
Regattas
These larger regattas are open to all YNZ members, while some are in-club series for members. Our annual highlights include the Dome Island Race and our Not-the-Easter regatta. If you're interested do get in touch and we'll keep you posted.
See the Club Calendar for more info.